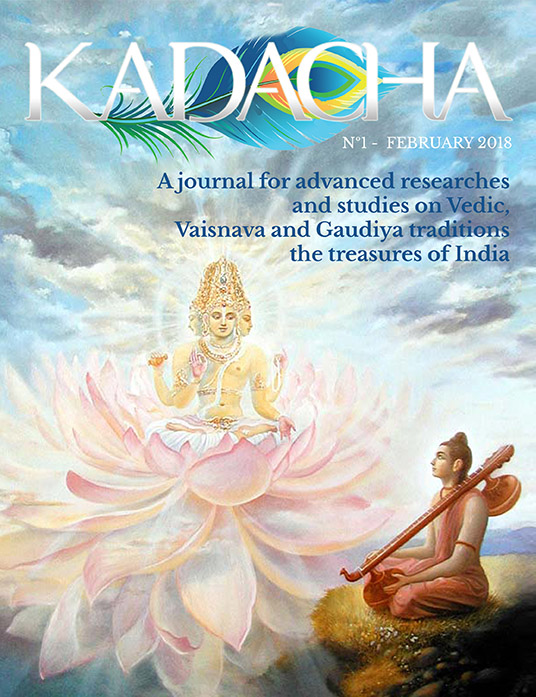 Kadacha is a journal for advanced research and studies in Vedic, Vaisnava and Gaudiya traditions.
It is published every two months both in paper and in electronic formats.
Kadacha (literally, diary of annotation) deals with researches and studies on the ancient texts called Vedas and on texts of subsequent traditions belonging to the same tradition.
In Kadacha you will find sections dedicated to less experienced people.
The task awaiting us is certainly demanding considering that the Vedas and the proceeding traditions have an immense literature.
We will deal with the four original Vedas, the Puranas, the Upanisads, the Mahabharata, the Ramayana, the literature spinning from the Vaisnava world and so on.
We will talk about philosophy, history, astronomy, astrology, religion, and a large number of other topics.
We have the ambition to give you informations that you cannot easily find anywhere else and to explain in a different, more in-depth and clear way the large amount of data you find on the net.
For lovers of the ancient culture of India, which today has become a treasury of all, thanks to saints and professors who have made it known, Kadacha is a must-see magazine.
Enjoy the reading.
Manonatha Dasa