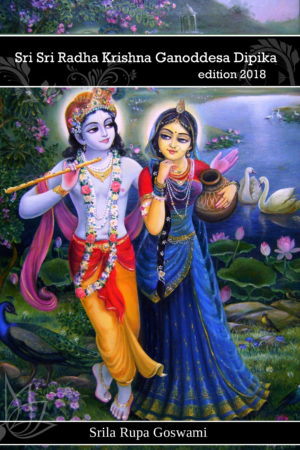 Radha Krishna Ganoddesa Dipika (English) Live Book
Srila Rupa Goswami, one of the six Goswamis of Vrindavana, was an incarnation of Rupa Manjari, the most important of the eight confidential maidservants of Srimati Radharani in the eternal transcendental Vrindavana.
Radha Krishna Ganoddesa Dipika is verily a windows opened in the spiritual world.
Live book format
Please read attentively what is a "Live Book".
Send message for any questions or suggestions.
Read more