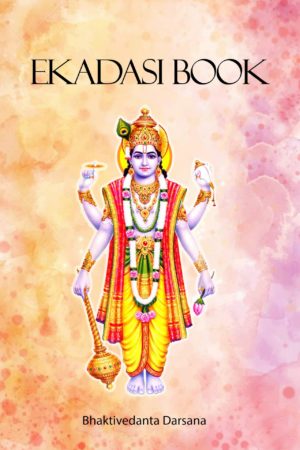 Quick View
Ekadasi Book (English)
Ekadasi Book (in English), eBook PDF format.
Ekadasi means the 11th day after the full moon and the 11th day after the new moon. The are called Sukla Paksa (of the brightening moon) and Krishna Paksa (of the fading moon).
There are usually 24 Ekadasis in a calendar year. Occasionally, there are two extra Ekadasis that happen in a leap year. Each Ekadasi day is purported to have particular benefits that are attained by the performance of specific activities.
During Ekadasis it is strongly advised to fast from grains and sometimes completely, even from water.
In this book you find all the Ekadasis and the stories related to the particular day.
$

6.00
View products